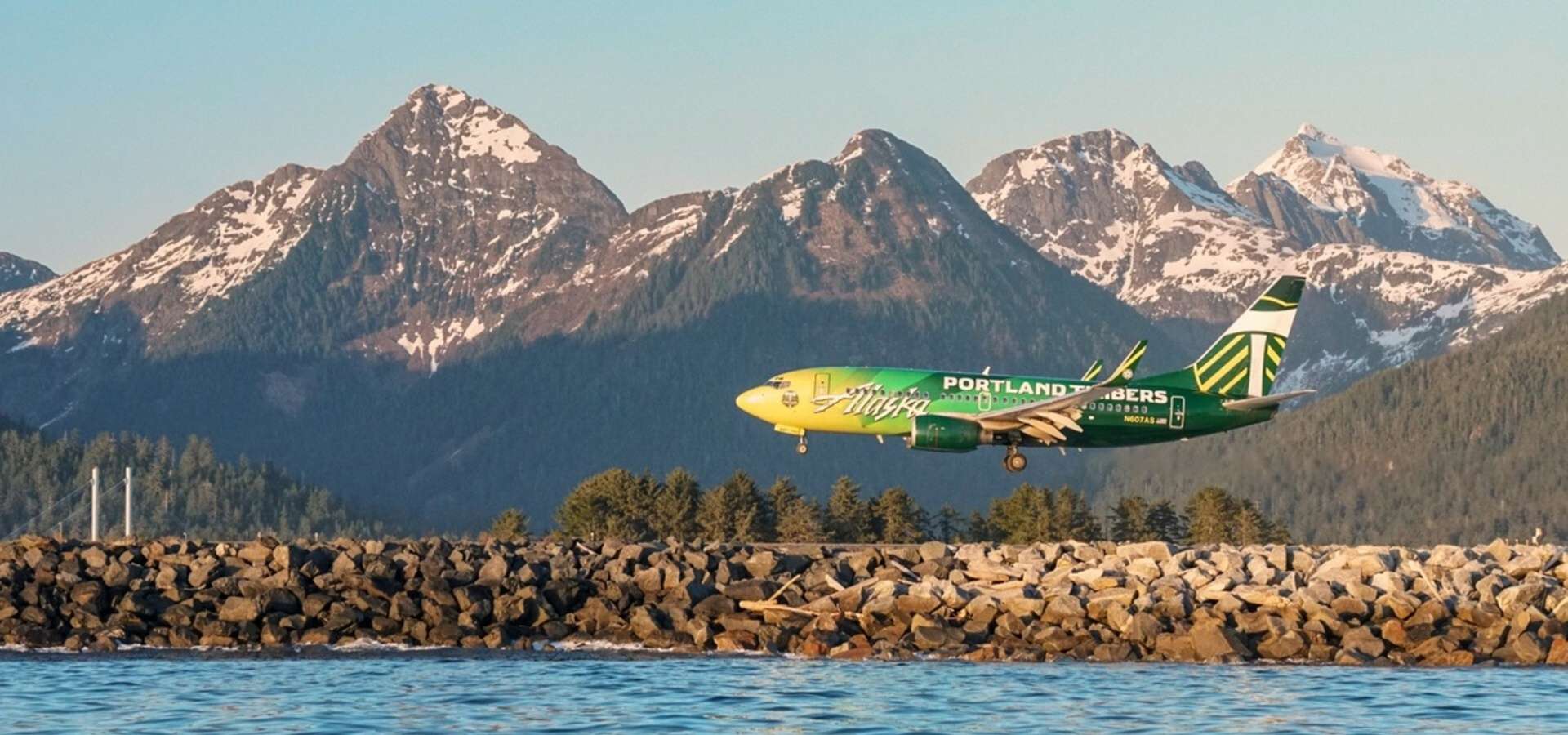 Booking Your Alaskan Cruise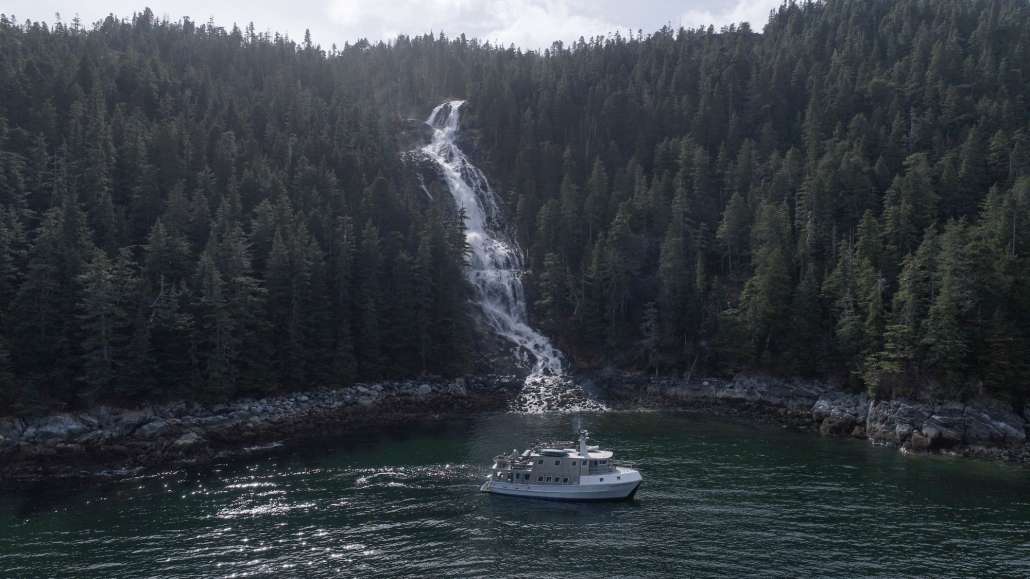 SE Alaskan Cruises
Parker Guide Service has been providing private luxury Alaskan Cruises along Alaska's Inside Passage since 1990. You will charter the Alaskan Harvest, an 80ft. crewed Alaskan yacht, through this beautiful area. We will take you to all the wonders of SE Alaska with sights and activities personally chosen by your group. There are no lines, only wide-open adventures surrounded by the most remote areas of SE Alaska. Each private cruise includes amazing glacier viewing, kayaking, day hikes, beachcombing, small-town historical sightseeing, and bear and whale watching to your heart's content.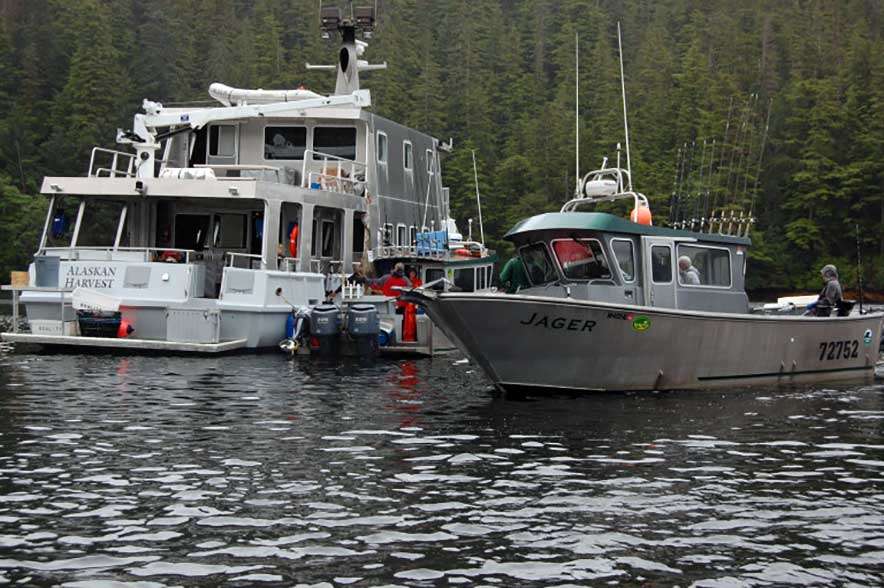 What to Expect
with Alaska Boat Cruises
Leisurely freshwater fishing and Dungeness crabbing are also available. You can also add on some of the best deep-sea salt-water fishing for all four species of salmon and halibut that our state offers. We are full-time year-round Alaskans who would love to show you the wonders of our backyard. You will transplant yourself within The Tongass National Forrest, the largest temperate rain forest in the States. At night you will anchor in secluded coves surrounded by waterfalls while watching amazing sunsets. A custom personalized trip all for you and those closest to you. Onboard you will find five guest rooms, three with private baths, a roomy salon, a gourmet chef, and competent local guides to ensure that everything is the way that you want it.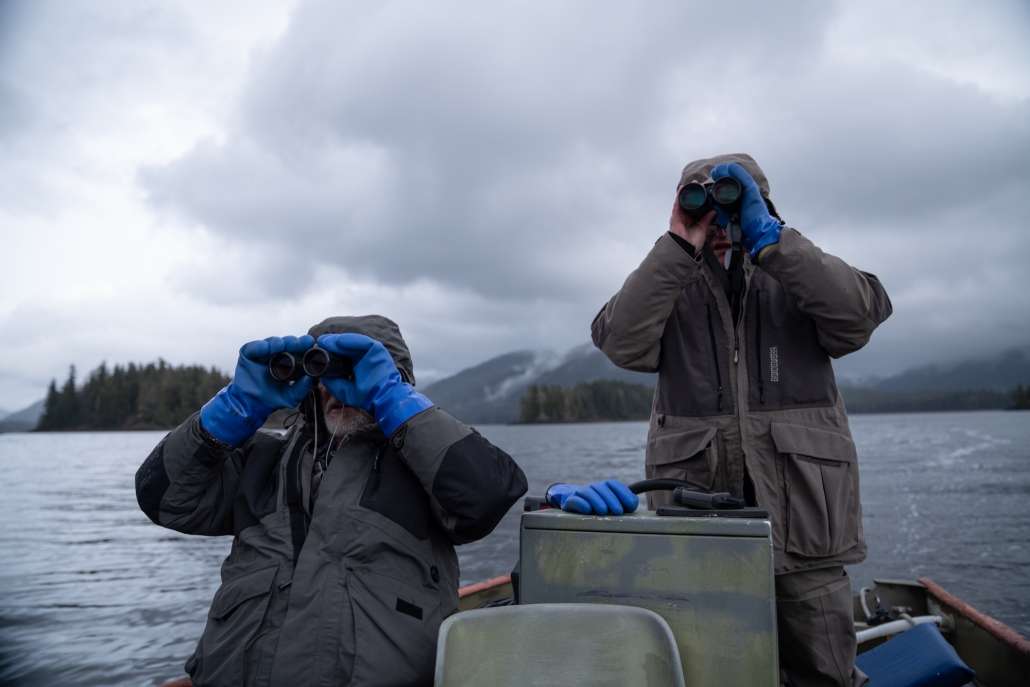 What is Involved in an Alaskan Inside Passage Cruise?
We offer a six-day / five-night cruise on the Inside Passage with weekly departures from the communities of Sitka, Juneau, or Petersburg, Alaska. We offer inspiration and help for planning the trip of a lifetime! Sample itineraries are flexible and we are also available to help you design a custom itinerary that incorporates your own desired route by water through this wilderness paradise in Alaska. Check out our Sample Itineraries and packing list below for more info:
Cruise Schedule & Pricing 2024
- 5 nights/6 days
- $69,000 for up to 8 guests
- Additional guests up to 12 passengers (per family or same group) are $5,000 pp.
These trips all require a one-way floatplane ride that we arrange for you either to or from the vessel and is not included in this price. Plan on approximately $300-$350 per person for this additional cost.
Cruise 1

: June 15-20: Dawes Glacier to Sitka


Cruise 2

: June 23-28: Sitka to Dawes Glacier


Cruise 3

: June 30-July 5: Dawes Glacier to Sitka


Cruise 4

: July 8-13: Sitka to Dawes Glacier

Cruise 5

: July 15-20: Dawes Glacier to Sitka

Cruise 6

: July 23-28: Sitka to Dawes Glacier

Cruise 7

: July 30-August 4: Dawes Glacier to Sitka


Cruise 8

: August 6-11: Sitka to Dawes Glacier

Cruise 9

: August 13-18: Dawes Glacier to Sitka

Cruise 10

: August 23-28: Sitka to Dawes Glacier or Petersburg
If you are unsure of the best time for an Alaskan cruise, we can help!
Additional Costs
FUEL SURCHARGE: anything over $4.00 per gallon of diesel or unleaded gasoline (used on the cruise) will be charged for the overage on the per-gallon price prior to departure. This will be based on how many gallons are burned during the trip, and we will give you a fuel usage and burn rate based on the number of days of your trip.
This will be averaged per day based on a 7-day cruise in which we normally burn 900 gallons, and your additional costs with the routes that we take are based on 125 gallons per day. We know the routes, the distances, and the burn rates of the engine.
Our standard prices have always been based on fuel costing no more than $4.00 and we have never in our history of cruises had to consider a fuel surcharge until now.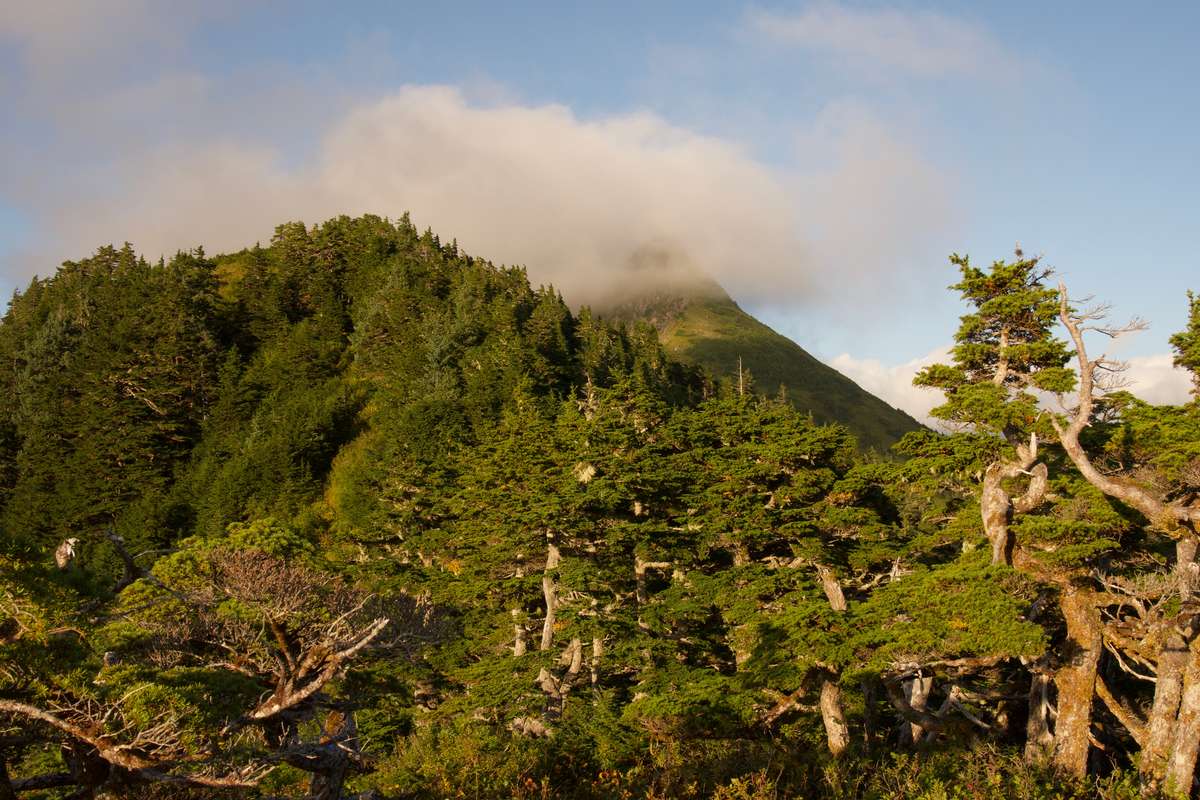 Deposits
By January 1st of your booking year, a 50% deposit is required to book your reservation.
A 33% deposit is required to book a reservation more than 12 months away.
Final payments are due 90 days before your cruise date.
We accept checks or wire transfers. Sorry, no credit cards.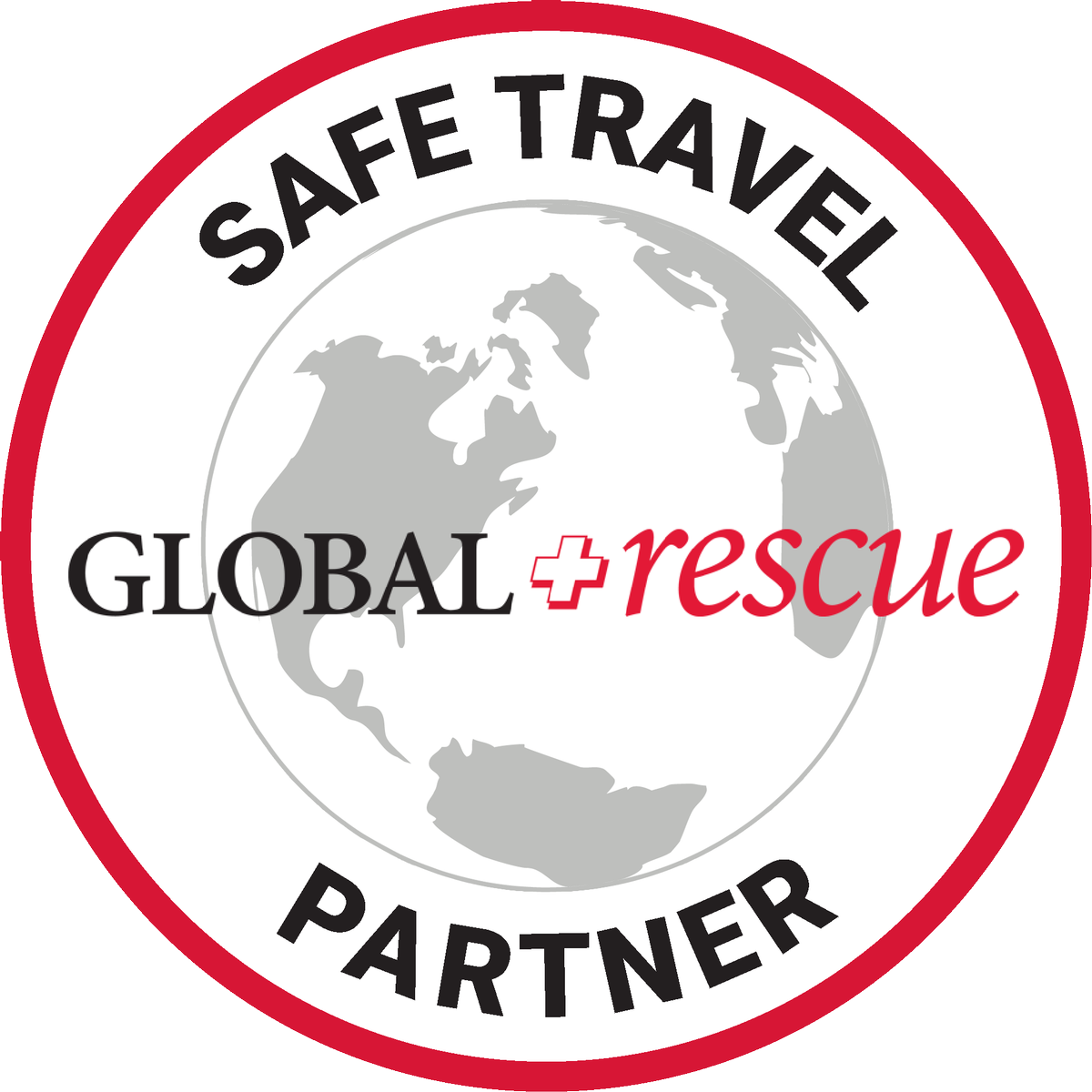 Trip Insurance
Because we are a small operation and usually book only one group for each cruise, we strongly suggest travel insurance. When the unexpected happens, you want the leader in rescue, evacuation and medical advisory behind you. This is why Global Rescue is our recommended travel insurance provider.
Please let us know if you have any questions about insuring your trip.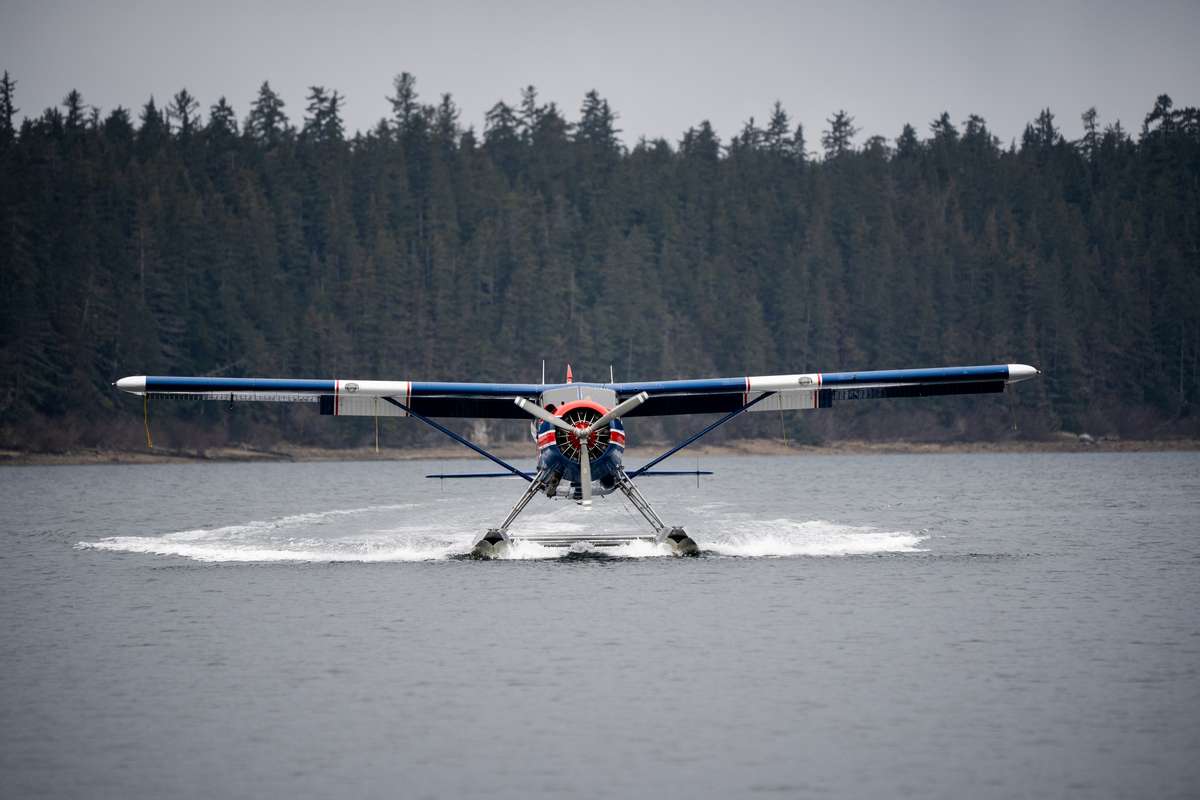 Travel Agents
Alaska Boat Cruises offers travel agents 10% commissions on partial and full-boat (group) bookings. We book groups from 1 to 12 people on our small ship luxury cruises and are happy to customize a cruise itinerary for your clients.
Travel Agents: Call for more information
Policies
TRAVEL INFORMATION
We ask that you send us your desired travel itinerary A.S.A.P. or at least 60 days in advance. Any late payment can or may delay this information getting to you. Upon final payment, we will send travel information in regards to your specific itinerary, where we will meet or pick you up by yacht or via Float Plane. We will also send emergency contact numbers and information about fish packaging services if needed.
CHILDREN POLICY
While children ages twelve and over appreciate our luxury cruises (standard departures) the most, Children eleven and younger also do very well and have fun on Private Yacht Charters with their families or as part of a private group. It is the guardian or parents' responsibility to supervise their children at all times while onboard the M/V Alaskan Harvest.
GRATUITIES
Gratuities are a personal matter and are at the discretion of the traveler. Standard tips are 10% of gross fare per person. Gratuities are shared equally between all yacht crew.
SMOKING
Smoking is allowed only on outside decks away from doors, No smoking is allowed inside Yacht at any time. We ask while smoking to please be mindful and considerate of any and all non-smokers onboard.
DISABILITY AND HEALTH CONSIDERATIONS
Guests must notify us of any physical health concerns, needs or requirements, or any medical treatment that may render a guest a risk or danger to the other guests or anyone on board. Any guest with a limiting disability must travel with a spouse, friend, or partner who will be responsible to help them while on board the Yacht. Pregnant women 30 weeks or more cannot be accepted as guests onboard the M/V Alaskan Harvest. Women 24 to 30 weeks pregnant must submit a letter from their physician granting approval of air and yacht travel.