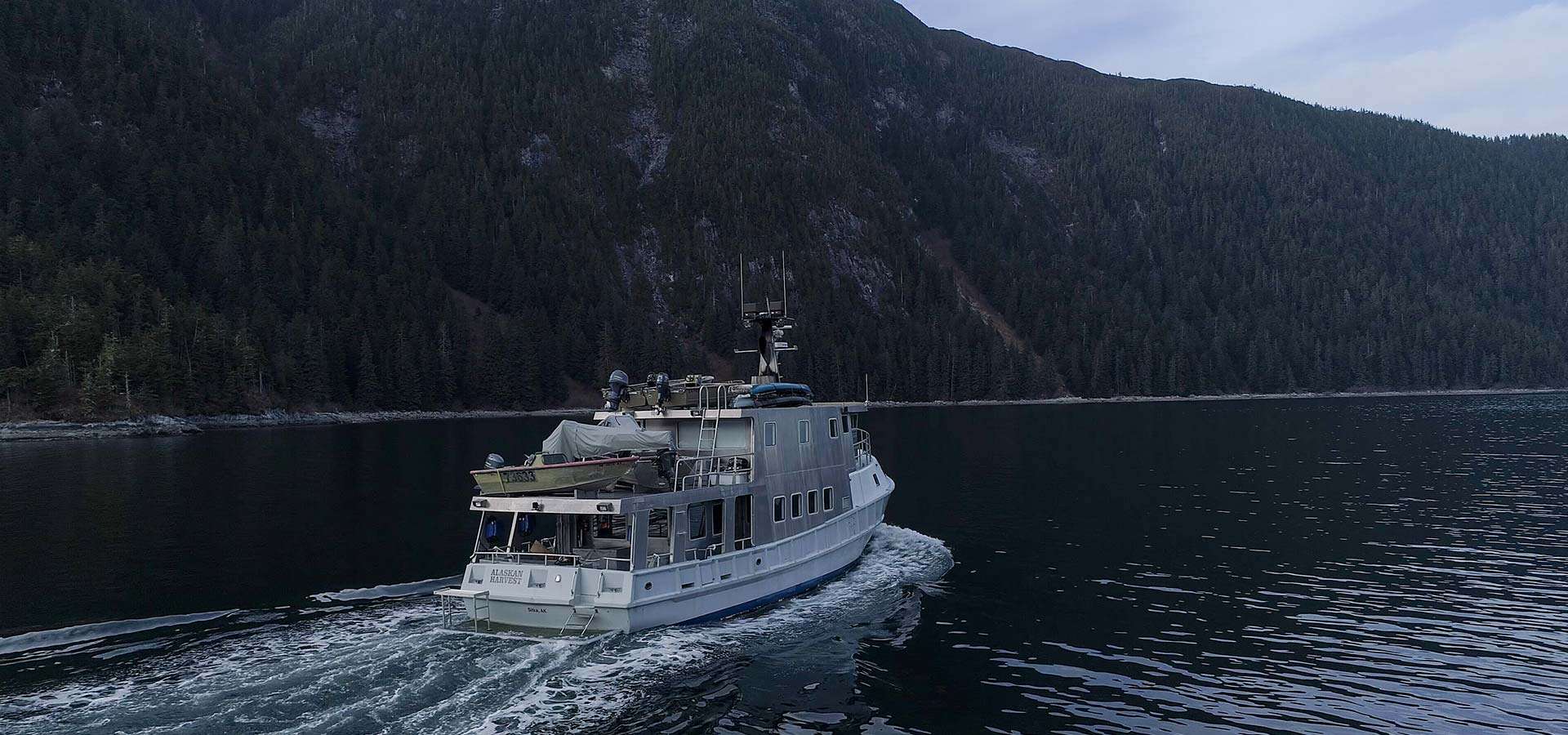 Luxury Cruises in Alaska's Inside Passage
If you are looking for a luxury cruise through Alaska's most beautiful wildernesses, a trip with Alaska Boat Cruises will be an unrivaled experience. Our intimate but luxurious yacht offers 6-12 travelers a more personalized and comfortable tour catered to your family or group's specific needs and wishes - resulting in the ultimate Alaskan adventure.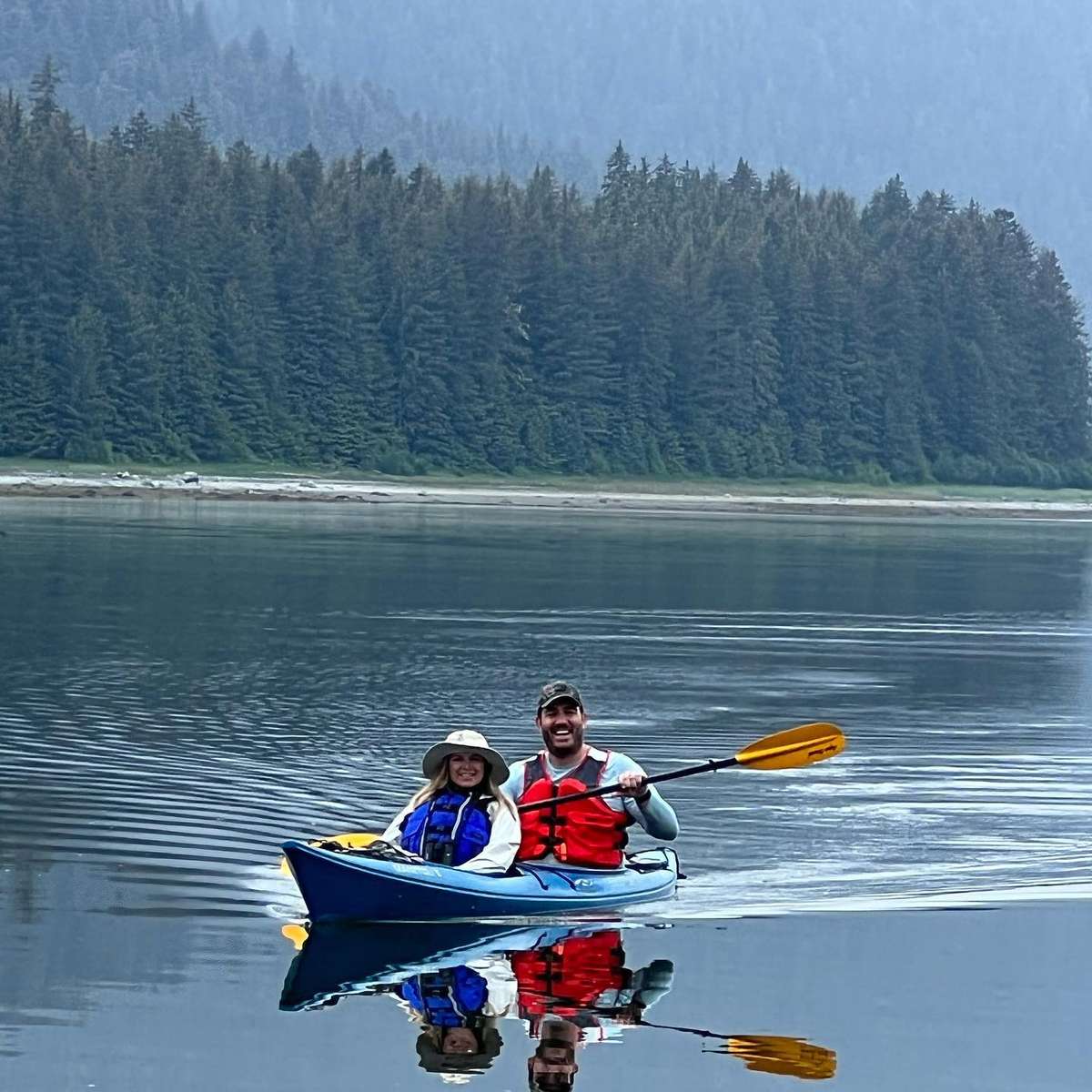 All-Inclusive Alaskan Cruises - Personalized to Your Needs
On your all-inclusive private cruise, we will take you to coveted wild areas of SE Alaska with activities personally chosen by your group. There are no lines - only personalized adventures surrounded by the most remote areas of Alaska. Your all-inclusive cruise will come with luxury accommodation, delicious meals, a professional guide and skipper onboard, and activities of your choice.
Activities include:
Tidewater glacier viewing
Kayaking
Paddleboarding
Freshwater fishing
Crabbing
Day hikes
Beachcombing
Small-town historical sightseeing
Bear and whale watching
Other marine mammal viewings
And much more...
We are a small family business that is made up of year-round Alaskans who would love to show you the wonders of our backyard. Contact us today to start planning your private all-inclusive cruise in Alaska.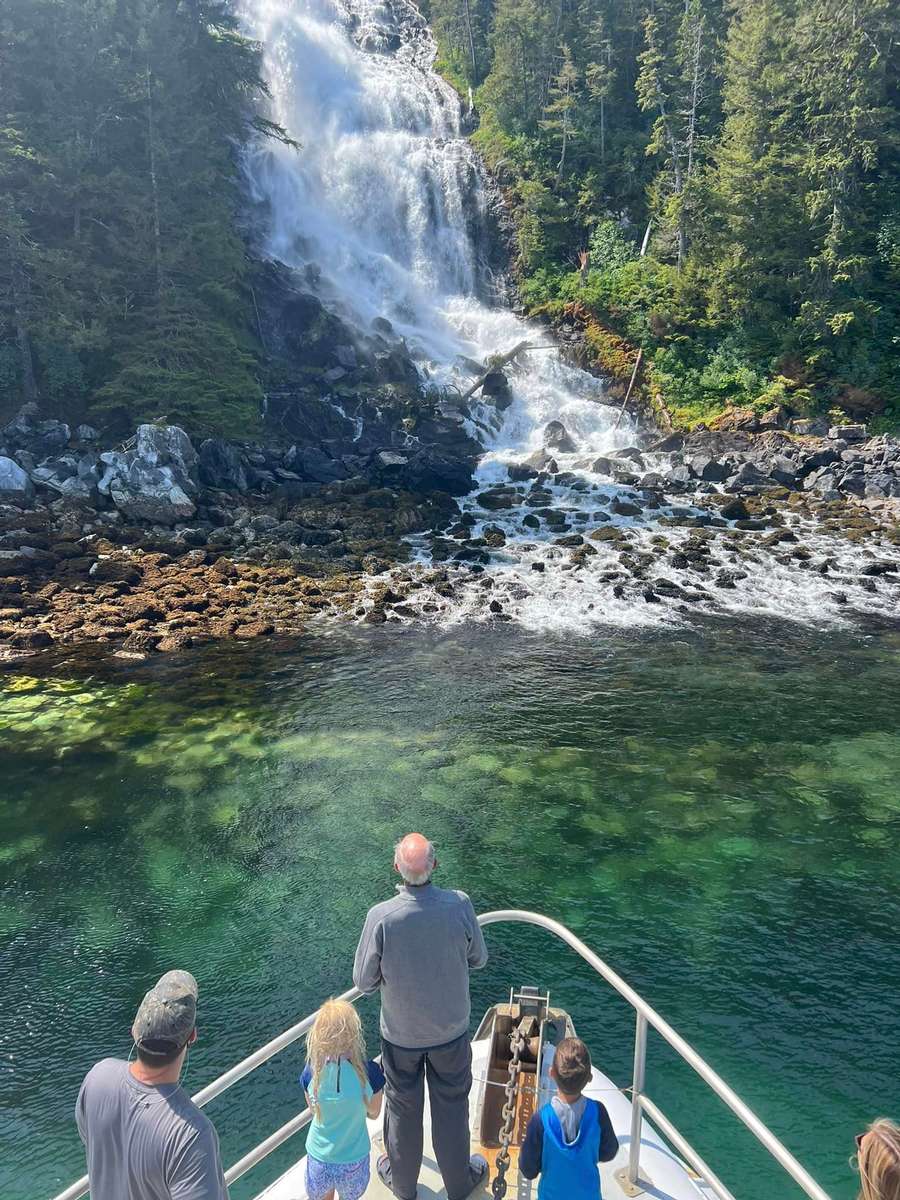 What To Expect on Your Cruise
Your luxury yacht cruise on the M/V Alaskan Harvest begins in either Juneau or Sitka in Southeast Alaska's Panhandle. After you get off your short flight by commercial airline from Seattle, you will be met by our crew to embark on your Alaskan adventure.
Journeying on our intimate yacht offers an authentic and "up close and personal" Alaskan experience that you would miss out on with a larger cruise line. Onboard you will find four guest rooms, three with private baths, one shared bath, a roomy salon, a gourmet chef and sous chef, and competent local USGC licensed guides and naturalists for your trip. Our vessel is inspected annually by the US Coast Guard and has the highest 5-star safety rating. We also have an RN onboard and AED/First Aid/CPR certified staff.
At night you will anchor in secluded coves surrounded by Alaska's wildest wonders. The Tongass National Forest's wilderness includes majestic glaciers, temperate rainforests, and Alaskan Native villages surrounded by towering mountains with snow-capped peaks. As experienced private cruise guides, we know all the secret spots among the bays and inlets of the Tongass where we will point out wildlife and marine life as we float past scenic waterfalls and caving glaciers. During your cruise, you can also visit Admiralty Island National Monument (Kootznoowoo Wilderness), Tracy Arm, and Endicott Arm off of Holkman Bay flowing into Stephen's Passage.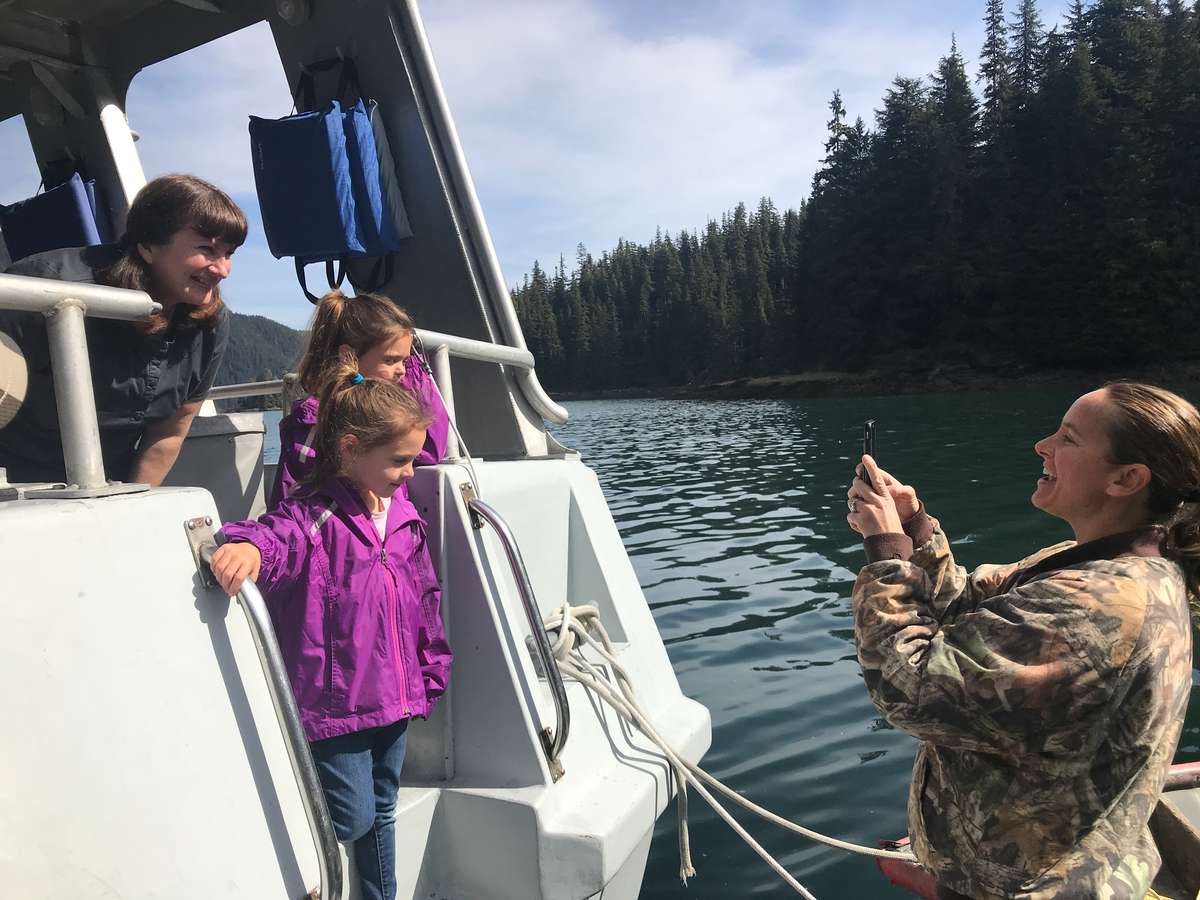 Family Cruise Vacations in Alaska
Plan your next family reunion or family vacation with a private luxury cruise in Southeast Alaska on the M/V Alaskan Harvest! A family cruise on a small ship brings your family together for quality time well spent in the outdoors and your kids will be talking to their friends about their experiences for months!
Our experienced professional outdoor guides will host you and your family on the M/V Alaskan Harvest with personalized attention – from teaching you and your family how to fish to learning the ins and outs of local wildlife and ecosystems. Our guides specialize in identifying activities to please everyone in the family – from kids to grandparents – and we have the staff and equipment to ensure that everyone will be able to do something they enjoy while you cruise Alaska's Inside Passage in style.
Your kids will enjoy heading to the beach and discovering the variety of marine life that inhabits the intertidal zone of southeast Alaska while they explore tidal pools and beachcombing. We can teach your kids all about glaciers, why whales breach, and how to behave if you ever encounter a bear. With almost 30 years of guiding on Alaska's Inside Passage, we know all the secrets of her flora and fauna. Whether you and your family like participating in every activity we offer or just like to kick back with a good book while we float past the incomparable scenery, we are here to make your family's cruise in Southeast Alaska the experience of a lifetime.
For more information regarding our Alaska family cruises, feel free to contact us - we would be happy to answer any questions you have.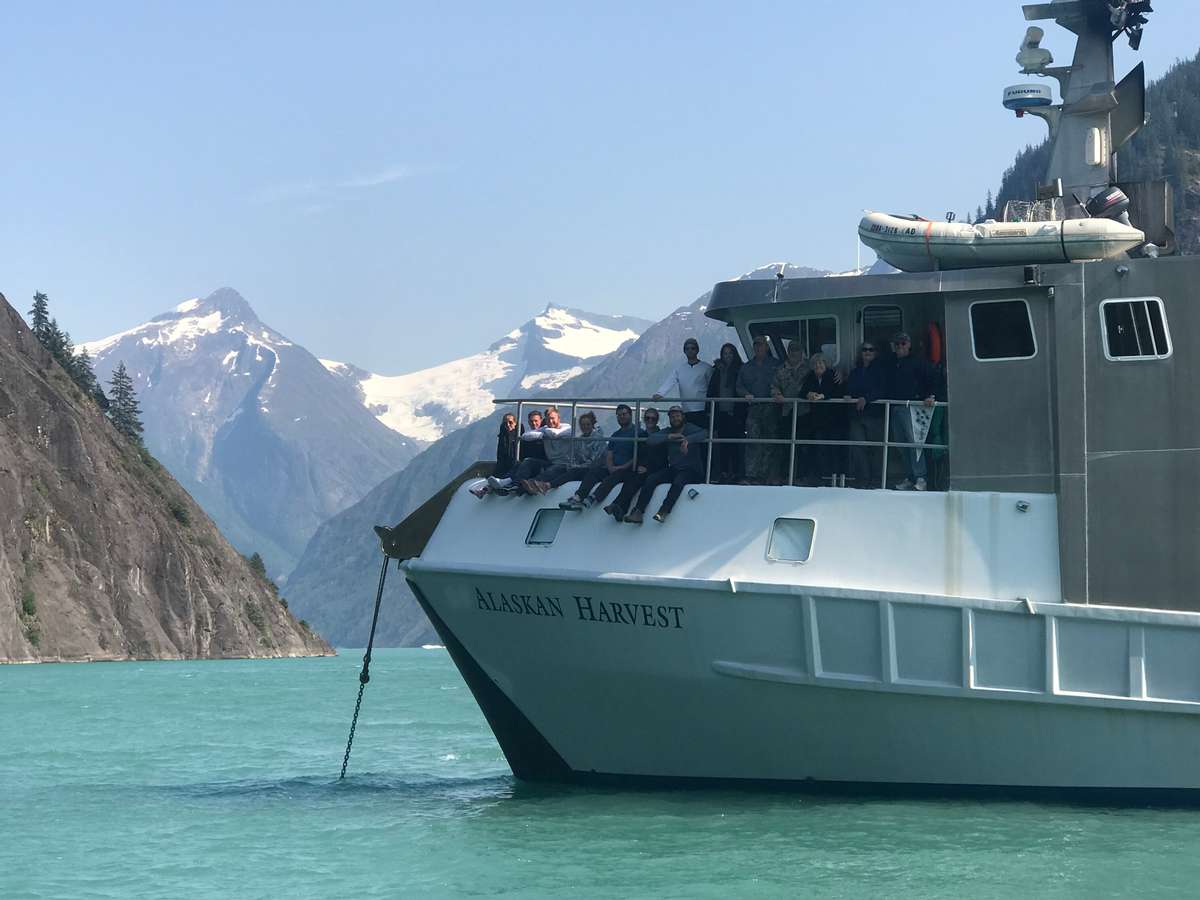 Private Alaskan Cruises for Small Groups
We are able to offer highly personalized service on our Alaska cruises due to our limitations on total group size (12) and we are flexible to pattern daily cruise activities, shore excursions, and even your Inside Passage cruise route to your group's specific interests. This truly sets us apart from other Alaskan cruise operators. We have taken groups on our cruises from corporate teams and incentive trips to community, civic, and religious groups or boy scouts and girl scout troops on our popular cruises through the unparalleled scenery of Alaska's Inside Passage.
Our floating lodge, the M/V Alaskan Harvest is your group's luxurious and comfortable "home away from home" during your Alaskan yacht cruise. The spacious main cabin of the M/V Alaskan Harvest has a large table and lounge area, ideal places to hold a company meeting. When your work is complete, we're ready to help your team relax providing all the necessary gear to help them take advantage of everything that Southeast Alaska has to offer. When the day is over and we are anchored in a quiet protected cove, you and your colleagues can retire to your private staterooms and enjoy a peaceful night's rest in preparation for the next day's activities.
For more information on small group or corporate cruises, please contact us.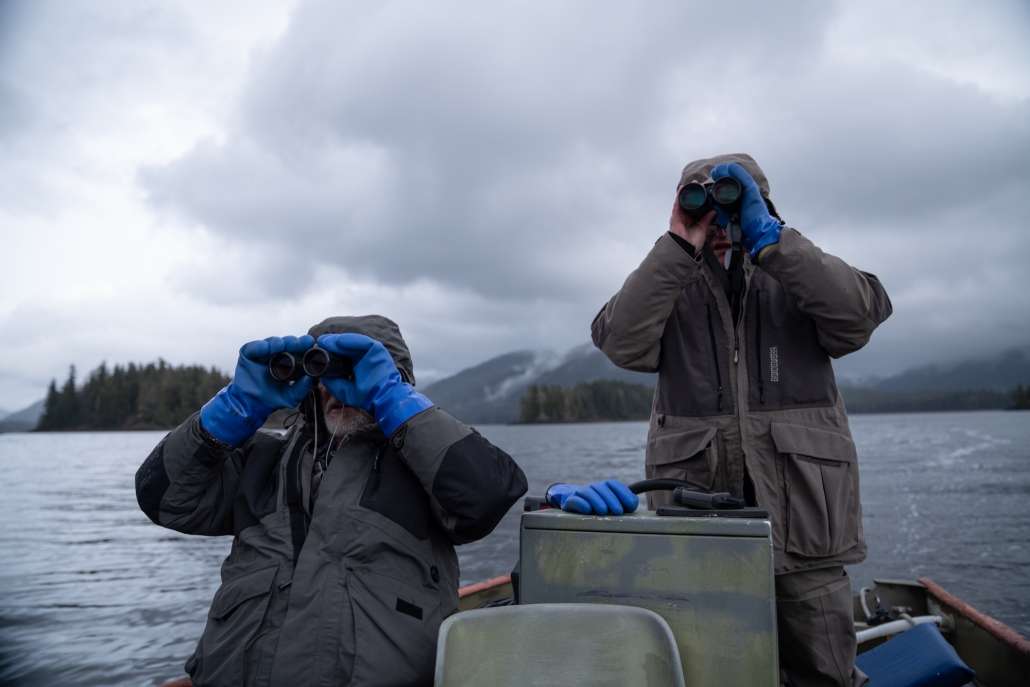 Starting Your Alaskan Adventure
Our six-day / five-night cruises on the Inside Passage are truly an unparalleled experience, and we hope you will join us soon. If you are ready to start planning your trip of a lifetime, feel free to get in touch with us or start browsing through our detailed booking and planning information.