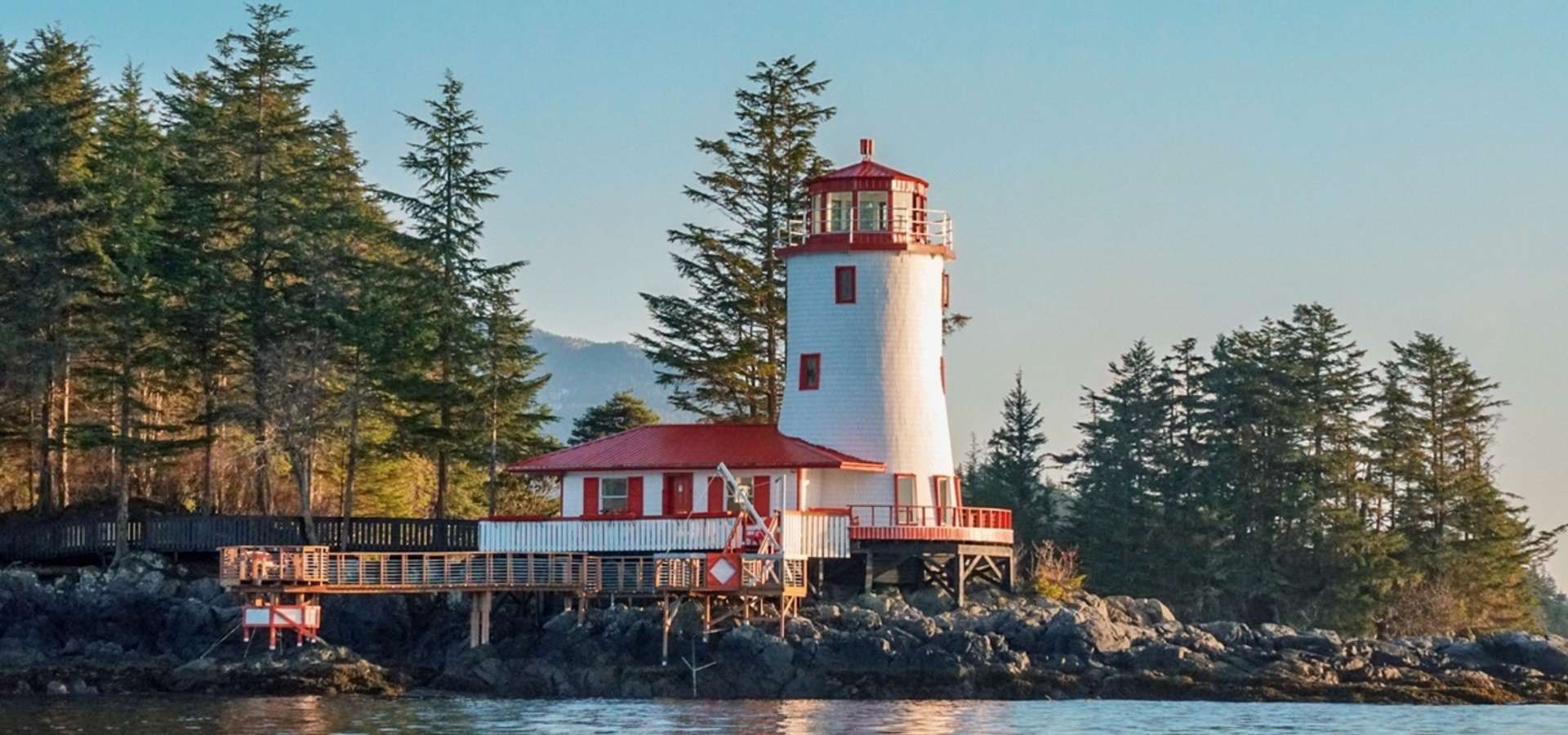 Frequently Asked Questions - Preparing for Alaska
SPECIAL REQUESTS:
Prior to your trip if you have any special requests such as sights that you want to see, or activities that you want to do, just let us know. This is YOUR trip. It is our job to give you the best experience that you are wanting for your group. If you were planning to celebrate a special occasion while onboard such as a birthday, honeymoon, or anniversary we would love to make this extra special for you. Desserts, decorations, gifts, and side trips can be arranged for your special day.
WILL MEDICAL CARE BE AVAILABLE?
At times we have an RN on board, however, all of our crew are certified in First Aid, CPR, and the use of an onboard defibrillator. We can arrange a medical evacuation with the United States Coast Guard, as well as satellite communication with a physician. Please carry your regular meds in your carry-on luggage so you don't run into any problems while flying to Alaska. If you have any special medical or accessibility requests please let us know and we will do our very best to accommodate you. Please review your health insurance before traveling. We personally use and recommend Medi-Jet, Apollo, and Life jet in case of medical emergency transport.
SHOULD I LOOK INTO TRAVEL INSURANCE?
Life happens. We strongly recommend all of our clients secure travel protection. You might want to think about buying trip insurance just in case of a medical emergency.
WHAT WILL THE FOOD BE LIKE?
We do our best to provide the freshest produce, seafood, and meats available to us. We would love to know your dislikes and likes. If there are any allergies and dietary restrictions we would like to know this well ahead of time to ensure we have everything that you will need on board. Although we cannot supply alcohol onboard, you are more than welcome to get your spirits in town prior to your trip. We always have a variety of non-alcoholic refreshments on board.
HOW CAN I PAY FOR MY TRIP?
Payment of your trip: A personal check or wire deposit is preferred. Tips are at the discretion of the guest. Typically 10% of the overall trip cost, shared among the crew is considered a nice, standard tip. Let your satisfaction with our service be your guide.
ARE THERE ANY DRUGS ALLOWED ONBOARD?
Now that Marijuana is legal in Alaska-can I bring it on the cruise? All vessels in Alaska are under federal jurisdiction. No illegal drugs, drug paraphernalia, or marijuana will be allowed onboard.
IS SMOKING ALLOWED ONBOARD?
There are certain areas on the yacht where smoking is permitted outside and away from fuel fumes. Please be considerate of others while smoking and close the doors to the yacht so the smoke won't travel inside the yacht.
WILL WE BE ABLE TO SEE GLACIERS?
If you are not on one of our fishing trips, you will be visiting Tracy Arm and possibly Endicott Arm on your journey with us. These are vast Glacial Fjords with amazing geological sights. Along with calving glaciers, there is an abundance of wildlife to spot along the way to the end of the fjords. Be on the lookout for majestic Mountain Goats, a sporadic Black bear, Sitka deer, and a variety of Sea Mammals. We get up close and personal with the glaciers in kayaks and 18ft. skiffs for amazing photographic opportunities. We stay in the Arm at night to ensure some solitude. You will be so happy that you checked this excursion off your bucket list. It truly is an amazing place to see.
WHAT KIND OF WILDLIFE CAN WE SEE?
We will do our best to show you all the wildlife to your heart's desire. There is an abundance of Bald Eagles and other birds. Humpback and Orca (Killer) whales are on our list, along with sea lions, seals, Dahl porpoise, sea otters, Sitka Deer, Moose, Black Bear, Wolf, Mountain Goat, and those majestic Brown Bears. All wildlife can be viewed for the large vessel, up closer in 18ft. skiffs, or ashore.
OTHER COSTS?
Round trip Airfare from either Sitka or Juneau, Alaska, travel insurance, Fishing Licenses for fishermen, as well as air charters to/from the yacht, are not included in your trip. Please plan on purchasing your wine, beer, and spirits in town before you board.
WILL THERE BE PHONE SERVICE?
In most areas, we will be within cell range. AT&T works best. Verizon and Sprint not so much and hardly ever. We do have a satellite phone on board in case of emergencies or if a necessary call needs to be made. The satellite phone number is 1-480-768-2500 and then punch in when prompted: 8816-3163-3350. Do not leave a message on this phone, as we will never receive it. Just keep trying to call until someone picks up. You can always try to call 907-747-6026 or email us as well. Usually, someone is in town and can relay a message to the yacht.
WILL THERE BE CABLE TV ONBOARD?
Sorry, it's time to unplug or download prior to boarding the yacht. We enjoy playing cards, cribbage, and other board games onboard. It's also time to unwind, tell stories or just enjoy getting some extra downtime watching an amazing sunset or sunrise off the back deck. We do have an entertainment system onboard with a DVD/VCR player and television in the main salon, but we do not have cable or Direct TV.
WHAT ARE THE CABINS LIKE?
All linens and towels are provided for your stay. If you would like fresh linens just let the staff know. You have access to 110-volt outlets (US-style plugins), fans, heaters, hairdryers, as well as a full or shared bath, depending on your group's size. Feel free to bring your CPAP if you have one.
WILL THERE BE LAUNDRY SERVICES AVAILABLE?
The ship's dryer locker may be used to dry wet clothes.
CAN I DRINK THE TAP WATER?
The tap water is fresh from local towns and is safe to drink.
WHAT WILL THE WEATHER BE LIKE?
You will be cruising through a temperate rainforest. Plan on mid-60s during the day and mid 40's at night with rain showers in between. Plan on shedding layers throughout the day for comfort so a small daypack would come in handy. For more details on what to pack, look at our suggested packing list.
Please let us know if you have any more questions. We want you to have the best memories of Alaska while onboard with us.
We look forward to having you aboard soon!
Captains Bruce & Ann-Marie Parker