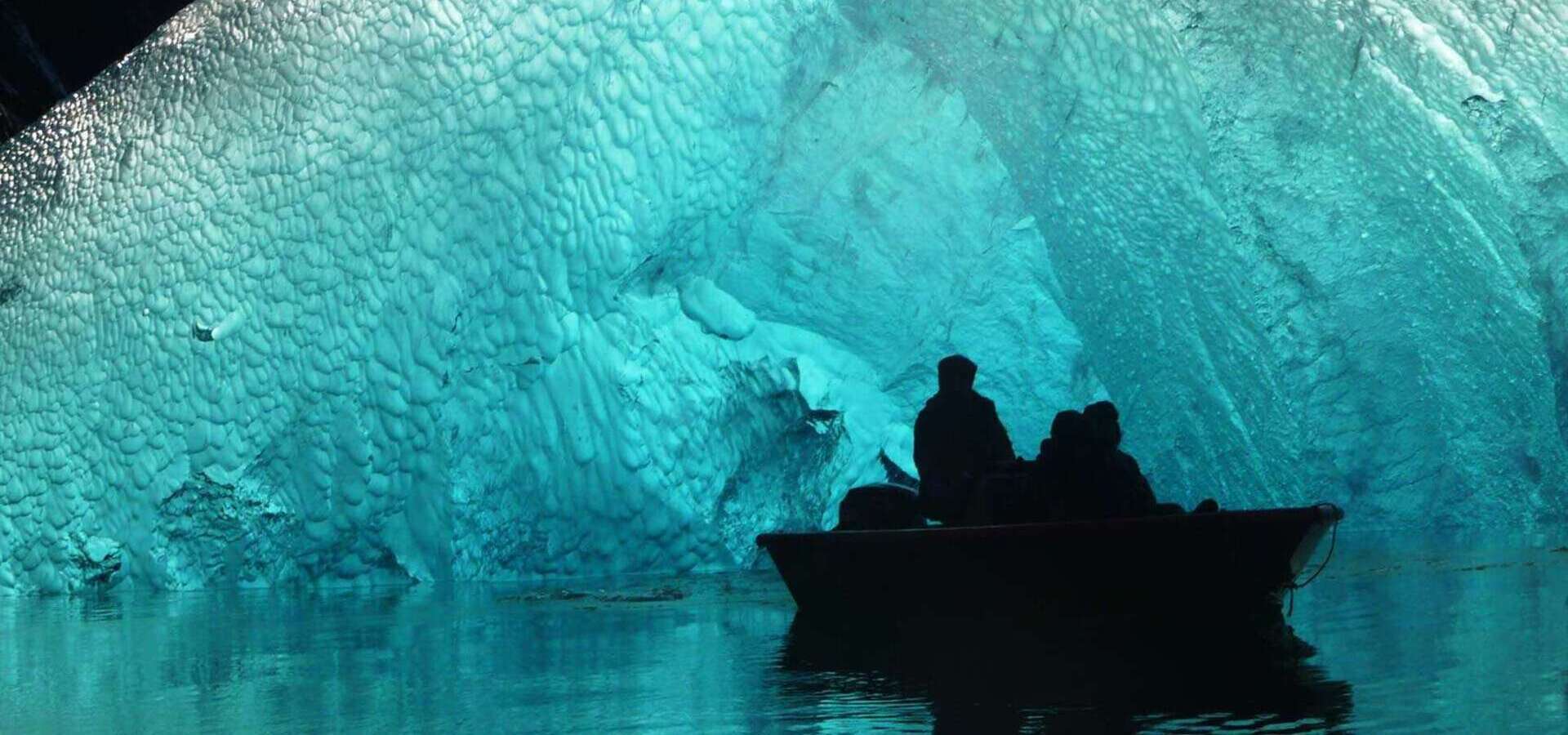 The Inside Passage in Alaska
What is the Inside Passage?
Stretching between coastal British Columbia to the south and the Alaska Panhandle to the north, the Inside Passage boasts over 1,000 islands tucked within and bordered by the Alexander Archipelago and over 15,000 miles of seacoast. Shaped by the staggering force of ancient glaciers formed thousands of years ago, Alaska's Inside Passage boasts majestic fjords which are habitat for abundant wildlife including bald eagles, sea lions, bears, deer, wolves, migrating seabirds, porpoises, and whales. The shores of the Inside Passage are lush with temperate rainforest eco-systems which host a variety of unusual flora and plant life. The Inside Passage area in Alaska is home to Tlingit, Haida Indians whose history is carved in towering totem poles. Russian settlers of these Alaskan communities left a legacy of onion-domed churches.
The Inside Passage is also sometimes referred to as the Inland Passage which is, in turn, a reference to early explorers' quest to locate the Northwest Passage between the Pacific Ocean and the Atlantic Ocean. Long known as a destination for kayakers and canoeists from all over the world as well as cruise enthusiasts, the Inside Passage is also known for its many National Parks including the Tongass National Forest in Alaska, home to Admiralty Island National Monument (Kootznoowoo Wilderness), South Baranof Wilderness and Fords Terror Wilderness (with Tracy Arm, Endicott Arm, and Dawes and Sawyer Glaciers).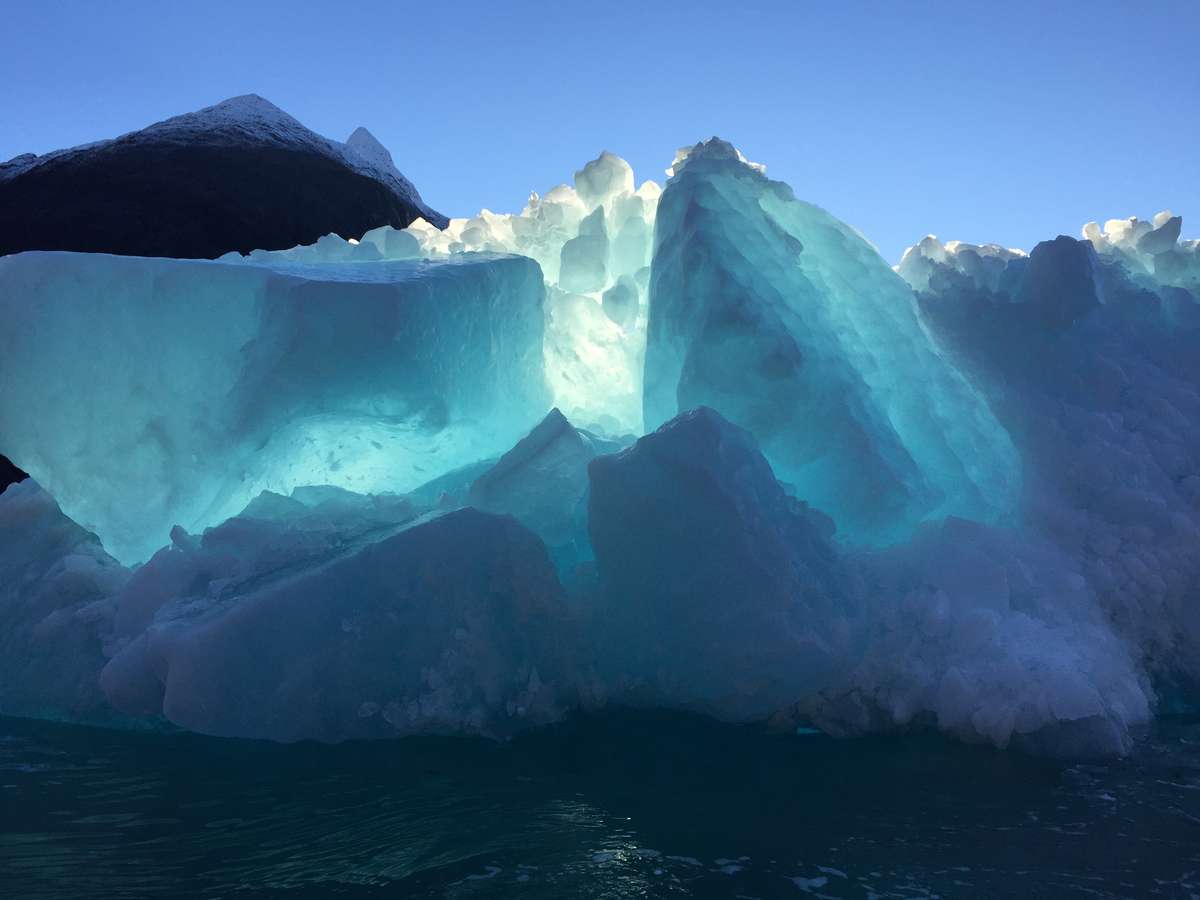 Famous Glaciers in the Inside Passage
Alaska can easily be called the "Land of 1000 Glaciers!" Glaciers flow from ice packs high in the mountains and are responsible for creating and feeding most of Alaska's rivers. Tidewater glaciers flow directly into nearby waterways at the head of fjords or inlets which they carved while retreating. These glaciers can move ahead at speeds of several feet a day or suddenly surge as much as 300 feet.
Alaska Glacier Cruises – Experience the Majesty
Alaska's glaciers are a must-see on any Alaska cruise tour. Experiencing a "calving" glacier is awe-inspiring as you listen to the creaking and crashing as pieces of tidewater glaciers fall away. The noticeable blue cast of Alaska's glaciers creates a beautiful visual panorama which is created as the dense ice absorbs all colors in the spectrum except blue, which is then reflected.
Our luxury Alaska Glacier cruises allow you to visit many of Alaska's Inside Passage glaciers including Mendenhall Glacier, North and South Sawyer Glaciers, and Dawes Glacier among others.
MENDENHALL GLACIER
Mendenhall Glacier, located in Alaska's state capital of Juneau, is the most accessible of Alaska's glaciers (via the Glacier Highway) and lies within the 1,500-square-mile Juneau Icefield. Mendenhall extends 12 miles from its source, the Juneau Icefield, to Mendenhall Lake and feeds the Mendenhall River.
SAWYER GLACIER
Sawyer Glacier lies at the end of Tracy Arm, a 26-mile-long fjord surrounded by lush rainforested valleys with cascading waterfalls, rock canyons, and 7,000-foot mountain peaks. Icebergs dot the waters of Holkman Bay, the entrance to the fjord at the end of which we reach North Sawyer and South Sawyer Glaciers. The face of South Sawyer Glacier stretches one-third of a mile and actively calves icebergs with surrounding harbor seals lounging on these icy floats. Kittiwakes and mountain goats and sometimes whales and bears inhabit the area surrounding the two Sawyer Glaciers.
DAWES GLACIER
Dawes Glacier lies 30 miles at the end of Endicott Arm nestled within the Coast Mountain Range. With numerous icebergs formed as the glacier calves pieces into Endicott's waters, we see black and brown bears, mountain goats, Sitka blacktail deer, eagles, wolves, sea lions, and harbor seals.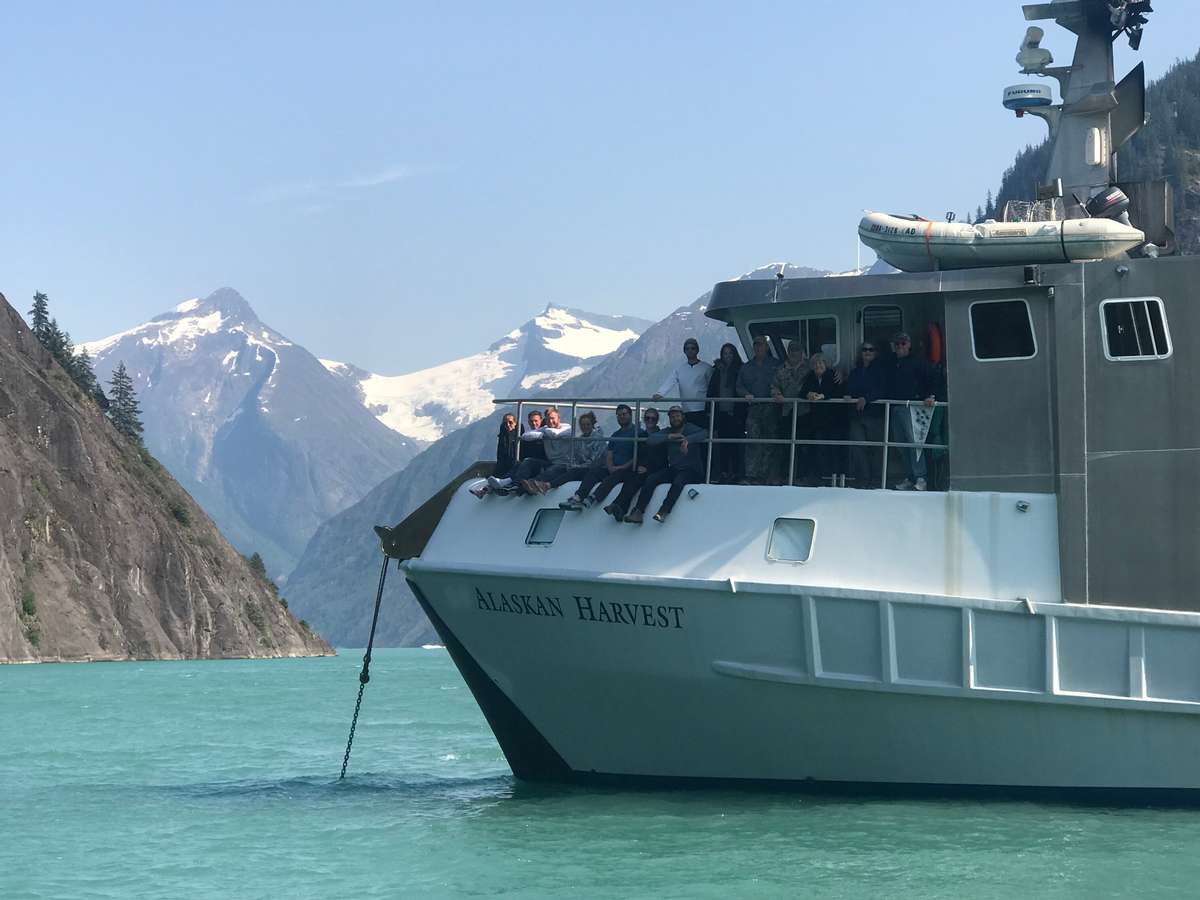 Inside Passage Boat Tours
A cruise on the world-renowned Inside Passage in Alaska is a must-do if you enjoy traveling by boat through some of the most scenic landscapes in America. It is an awe-inspiring experience that will leave you changed forever...
If a private cruise in Alaska is on your bucket list, we would love to help make that dream a reality!